Finally, a health insurance plan you understand.
We make complex policies–clear and concise.
✓ Confidently understand
your policy
✓ Thousands of happy
clients covered
✓ Retain employees with
affordable coverage
When Open Enrollment Rolls Around…
You can rely on our knowledgable team for your Health Insurance!
Gone are the days of feeling confused or fearful about the enrollment process.
INDIVIDUAL/COVERED CALIFORNIA November 1 – December 31, 2023 is open enrollment for your health insurance, for coverage effective January 1, 2024.
MEDICARE ADVANTAGE/PART D RX October 15 – December 7, 2023 is open enrollment for your health insurance, for coverage effective January 1, 2024.
During this time, you can: Sign Up • Adjust Your Current Plan
While many people dread the open enrollment period, you don't have to worry because you can rely on a team of knowledgeable experts who make complex insurance policies easy to understand.
Have you ever had a negative experience with a health insurance plan that didn't provide adequate coverage or left you struggling to get your provider to answer your calls? You deserve better.
Our team is committed to ensuring that you have a clear understanding of your health insurance plan.
We've helped thousands of clients navigate the enrollment process with simple, clear, and concise guidance.
Got questions? We've got answers.
BUSINESS OWNERS & EMPLOYEES • INDIVIDUALS • FAMILIES
Health Insurance for Everyone
You deserve a clear picture of your health insurance options & our trusted advocates are here to help you make a confident decision.
Large & Small Group Employee Benefits, Including Transborder Plans that will help employers retain valuable employees.
Individual Family Plans to give you continuity of care and more overall choices.
Life Insurance to ensure your loved ones will be taken care of, as well as a comprehensive estate planning tool.
Vision & Dental plans that'll help you maintain overall health and wellbeing while reducing out-of-pocket costs.
Disability Insurance for security, so you won't be burdened financially by unexpected medical expenses.
Medicare Supplements to cover the gaps and out-of-pocket expenses not fully covered.
Aflac Supplemental Benefits
Aflac Supplemental Benefits provide financial protection in difficult times, covering gaps and unexpected out-of-pocket expenses.
Medicare Advantage plans provide a convenient and cost-effective way to receive comprehensive healthcare coverage.
Long Term Care helps individuals prepare for the possibility of needing long-term care services in the future.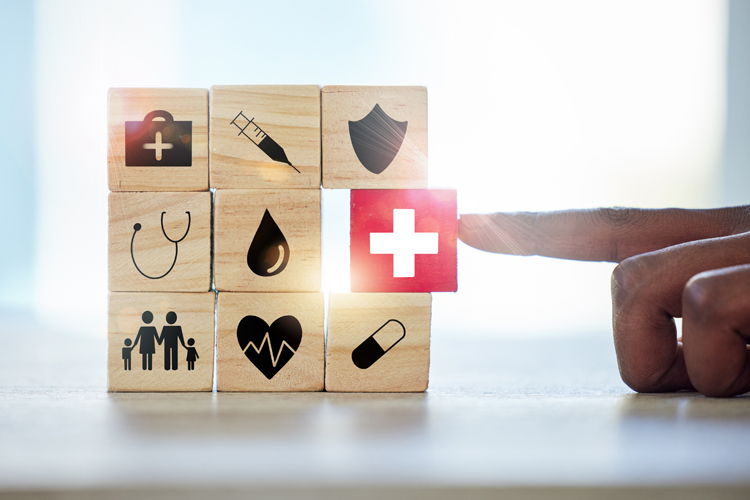 We have relationships with many health insurance companies—just for you!
Ready for coverage you'll understand?
SIMPLE HEALTH INSURANCE GUIDANCE
A knowledgeable team to treat you like neighbor—not a number
Everyone loves honesty because it's what you deserve. Most of our business comes from referrals because our good reputation gets people talking about us, and referring to us—and you will too, you'll see.
HOW IT WORKS
Simplifying complex health insurance policies—to fit your needs.
Our knowledgeable team talks in plain language(s). We're bilingual, so we can discuss your policy in English or Spanish.
• Learn what you need
• Schedule a call for in person or phone
• Option to email
• Research coverage options
• Shop your needs
• Create tailored plan options
• Deliver a variety of options
• Advise you of ideal match
• Explain options and answer questions
• Confidently pick a plan
• Navigate insurance portal with ease
• Service your plan
GUESS WHO'S NEVER GOING TO MISS A DEADLINE AGAIN?
Open Enrollment Reminders
Don't let open enrollment roll by without making important decisions about your health insurance.
CONI STOKELY INSURANCE—OR NOT?
Another Easy Choice to Make
✓ Feeling taken care of, with an expert guide
✓ Reduced stress with a simplified process
✓ Transparency in policies that foster trust
✓ Peace of mind with coverage you need
✓ Confidence in understanding your policies
✘
Keep feeling lost trying to navigate jargon
✘
Keep feeling confused by complex policies
✘
Keep feeling ignored by not getting answers
✘
Keep not getting the service you deserve
✘
Keep feeling stuck and not making a decision
WHY US
We'll be there for you after you choose your plan too.
Our trusted advocates are available—even after you receive your policy, to patiently guide you through.
We have relationships with many health insurance companies–just for you
We have processes that are simple, clear & concise
We stay on top of insurance education, to educate and empower you
Knowledgeable staff—who promptly answers questions (in multiple languages)
29 years of experience in running this business
Thousands of clients served—with long-term engagements